ComicBookPage's John and PopArtsPlace's Kay have a spoiler filled discussion about the second season of Iron Fist.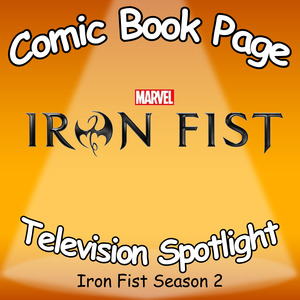 Check out our Iron Fist Season 1 Podcast @ http://www.popartsplace.net/now/2017/08/17/iron-fist-season-1/
Links:
Iron Fist @ Amazon.com: https://amzn.to/3LIjYfq
Iron Fist @ IMDB.com: http://www.imdb.com/title/tt3322310/
League of Comic Book Podcasts: http://www.comicbooknoise.com/league/
Email us at TheGuys@ComicBookPage.com
Join the discussion on our forum at: http://forum.comicbookpage.com
This podcast episode originated on the Comic Book Page website: http://www.ComicBookPage.com
Subscribe: Apple Podcasts | RSS
PopArtsPlace.com is an Amazon affiliate. We appreciate your support.
Podcast: Play in new window | Download